Our Staff & Faculty
We are proud of our dedicated staff.  Many of our teachers have been at MCH for more than ten years. Several of our teachers for twenty or more years.  Our staff come from all over the world, and in addition to English, speak the following languages: Albanian, Bulgarian, Greek, Korean, Serbian, Spanish, Turkish, and American Sign Language.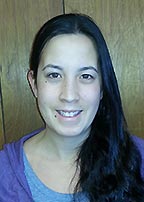 Alison grew up in Chicago but enjoyed her high school and college years in Madison. She has a B.A. from Edgewood College in Spanish Education. Alison loves working with children and has a son who attends Montessori. She enjoys being outdoors, cooking and spending time with her family. She joined the MCH family in 2013 and is learning how to encourage the children through the philosophy Maria Montessori has set forth. 
---
Caitlin
(Montessori Preschool Director)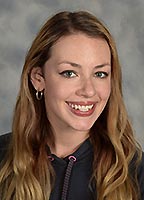 A recent transplant to Madison, Caitlin moved here in 2012 after graduating from the University of Minnesota with an undergraduate degree in English. Not knowing where she was headed, but certain that she wanted to work in education, she applied to MCH hoping to experience the Montessori environment. She was hooked after her first visit! After a wonderful first year, and with the help of the Amber and Neveah Weigel Continuing Education Fund (largely funded voluntarily by our parents), Caitlin decided to receive her Montessori training and Masters Degree at the University of Wisconsin - River Falls. She is even more in awe of this beautiful and joyful method, and the capacities to which it supports the natural development of the child.  

In her spare time, Caitlin enjoys reading, training her dog in agility, and perusing Montessori blogs. 
---
Derek
(Montessori Preschool Director)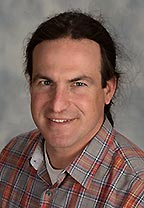 Derek was born and raised in Madison.  He graduated with honors from the University of Wisconsin-Whitewater with a degree in sociology and a minor in psychology.  With a child on the way, he decided to take classes which focused on child psychology.  Upon graduation, he followed his daughter to a Montessori school and became an assistant in a preschool classroom.  After two years of being an assistant, Derek came to MCH in 1999 to lead the Afternoon Program.  After received his Montessori teacher training, he became a lead teacher in the preschool.
---
Elena
(Montessori Preschool Director)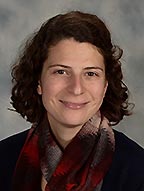 Elena grew up in Massachusetts and Michigan.  She graduated from the University of Michigan with majors in English and Spanish.  Elena started at MCH in 2010.  With the help of the Amber and Neveah Weigel Continuing Education Fund (largely funded voluntarily by our parents), she decided to receive her credential from Midwest Montessori Teacher Training Center so that she may become a lead teacher.  She is proud to be a third generation teacher and the first in her family to work at a Montessori school.
---
Hana
(Toddler Program Assistant)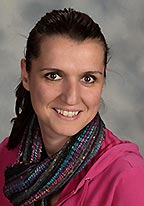 Hana comes from the Rep of Kosova and grew up in Mitrovica.  She has a law degree from the University of Prishtina in Kosovo and has taken numerous courses on communication, peace building, conflict management and diversity.  Hana has been at MCH since 2009 and is so happy to be working with children--especially helping them with cooking and art projects.  She is inspired by the Montessori philosophy and is the proud mom of three daughters.
---
Havva
(Afternoon Program Director)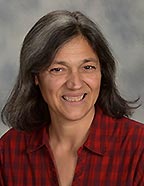 Originally from Bulgaria, Havva has a degree in architecture.  She has lived in Madison since 1992 and is the proud mother of 2 young men who are currently in college.  Like so many Montessori educators, she discovered her love of Montessori after sending her child to MCH.  Her personal experience as a Montessori parent, in addition to her many years working in the classroom, help to guide her as our Afternoon Program Lead Teacher since 2009.  Havva pioneered the "Around the World" unit that continually runs throughout the school year in the Afternoon Program in which she guides the class through a variety of cultural projects that enhance each child's understanding of our beautiful and diverse world.    
---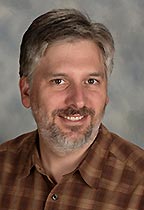 Jim grew up in Madison and like so many Montessori educators, he stumbled across the Montessori philosophy/curriculum and fell in love with it.  Jim received training after working as an assistant with Kerri and Phyllis for many years at MCH.  He then worked as a lead teacher in both the morning preschool and the Afternoon Program.  He has also spent lots of time in the Toddler Program and has enjoyed facilitating playground and building improvements.  He received his Bachelor of Science degree from Edgewood College and is currently the Administrative Director.  He is married to Laura (Director) and has three children who have attended and thrived at MCH.  Jim has worked at MCH since 1995 and takes great pride in the MCH community of educators, both paid and parental.  He also appreciates that it is so often the children who teach us.   
---
Katie
(Afternoon Program Assistant)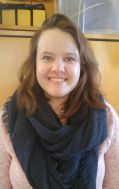 Katie was born and raised in Madison, Wisconsin. She joined the MCH team part-time in 2013 while attending UW-Madison. Now that she has graduated with a bachelor's degree in Community and Nonprofit Leadership, Katie is very excited to be a full time member of the MCH community working as an Afternoon Program Assistant. Gleaning as much as she can from the experienced teachers at MCH, Katie is excited and motivated to encourage wonder, autonomy, and a love for learning in each of the children she is fortunate enough to work with each day.
In her free time, Katie loves to read, listen to music, and explore Wisconsin.
---
Kerri
(Montessori Preschool Morning Director & Extended Day Director)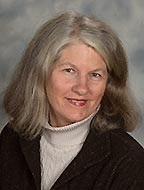 Kerri attended middle school and high school in Kalamazoo, Michigan, but spent 4 years in Minnesota at St. Olaf college, where she studied music education and enjoyed soloing and touring with the choir. She pursued her interest in singing by participating in the Madison Opera Company for a few years. As a musician who plays multiple instruments, she has learned a lot over the years about how to approach music with young children and the many benefits of a rich music program. In addition to music, Kerri enjoys creating and maintaining gardens. She began her Montessori career in Chicago where she was an assistant for 2 years while taking her teacher training. She started at MCH as an assistant in 1980. The next year she was hired as a directress and has been at MCH ever since.
---
Kimberly
(Toddler Program Assistant)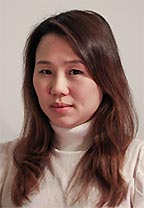 Like many of our staff, Kimberly was a parent at MCH before working here.  Kimberly brings enthusiasm and energy to our Toddler Program.  Prior to moving to Wisconsin, she taught English and Music in Seoul, South Korea.  She has an Associates in Early Childhood from Madison College and enjoys music, art and spending time with her family.
---
Laura
(MCH Director and Montessori Toddler Program Director)
Laura has a Bachelor of Arts degree in Music Performance from the University of Wisconsin Madison.  She came to MCH as an assistant teacher in 1990, new to the Montessori Method.  She was inspired by the philosophy and pursued Montessori teacher training at the Montessori Education Center of the Rockies.  She received her AMS Infant/Toddler credential in 1994.  Laura has been the Toddler Lead since 1994 and in 2005 also became the MCH Director.  During the past twenty years, Laura has also taught Kindermusik ®, private piano lessons, and served as a church musician.  She and her husband Jim (MCH Administrative Director) have three children and in their spare time love to canoe camp, bike, garden and play music.  Laura loves the community feel at MCH and sees the school as her second home. 
---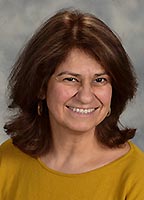 Originally from Mexico City, Luz brings a bilingual element to Derek's preschool classroom.  Having worked at MCH since 1994, she has worked with children from two through five years of age.  She has also worked for many years as an elementary after school Spanish Teacher for both the public schools and here at MCH.  She is consistently kind and respectful of everyone at MCH and lets her heart guide her at work.  
---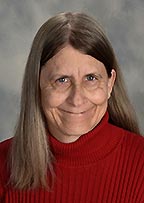 Mary is a lifelong Madison resident.  She has a Bachelor of Arts degree from the University of Wisconsin-Madison, as well as course  work in Special Education from Edgewood College in Madison.  Mary enjoys the Montessori method, materials, and child emphasis, as well as the emphasis on making the school as much of a homelike environment as possible.
---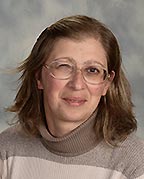 Nurtene is from Kosova (former Yugoslavia) and received her Science of Teaching degree from College-Prishtina-Kosova.  She taught for 3 years at Prishtina-Elena Giika and has been teaching at MCH since 2000.  Nurtene is fluent in several languages.  She brings with her a wealth of cultural knowledge and an understanding of the needs of children and families.
---
Phyllis
(Retired Montessori Lead Teacher/Current Art Teacher at MCH)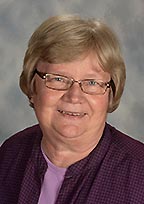 Phyllis grew up in North Dakota and graduated from Jamestown College with a BS Degree in Elementary Education.  She taught first grade for six years in West Bend, WI.  When her first child was born she assisted in starting a new Montessori School and worked as assistant, parent, and board member.  She got her Montessori training from MATTC in Chicago in 1982 and took over as teacher and Director.  She moved to Sheboygan and owned a Montessori School for eight years before moving to Madison.  She has been teaching pre-school and elementary Montessori ever since (mostly at MCH).  She had all four of her children in her classes as well as her two grandchildren.  Her daughter is also a Montessori teacher, so it runs in the family. We are fortunate to have Phyllis continue as our Extended Day Art Teacher, during her retirement years. 
---