Summer Program
Preschool Summer Program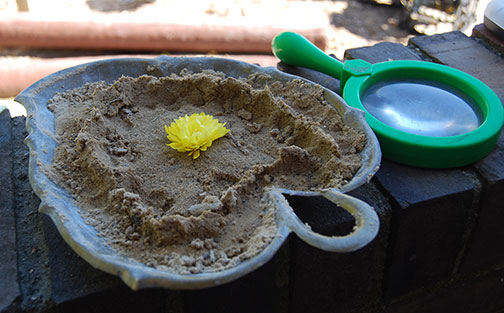 For the three and four year old, consistency is very important.  The child takes comfort when his or her classroom environment, schedule, and teachers stay constant.  For this reason, we make it a priority, budget willing, to keep our excellent school year staff on for the summer.  From the child's perspective, the summer program day feels much like all the other days at MCH.  There is, however, an exciting change for the child, during the summer months.  Programmatically, we divide the summer into three sessions or units, each has a general subject to explore.  We tend to focus less on the Montessori curriculum and more toward a summer camp like curriculum.  Because the summer is so similar to the school year, many families use this program to transition to the school before the academic year begins. 
Elementary Summer Program


At MCH, we believe that summer is a time to learn, grow, and be with friends but most importantly, it is a time to have fun. Our Elementary Program offers a nice alternative to the all too hectic modern lifestyle. It is a place where children gather, where their ideas are heard and valued and where learning and play go hand in hand.

Our educational component offers children the opportunity to explore new ideas and develop skills. The children take the lead in determining which direction their learning goes. We offer inspiration and the materials and the children move forward from there. Along with the educational component, the children will have plenty of unstructured time to relax with friends, play games, read, do arts and crafts, etc.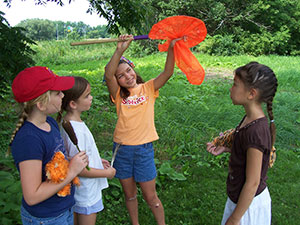 The out-of-doors comprises a large component of our program. Children love to be outside in the warm air, enjoying the sensory experiences of sand and water, exercising their muscles, searching under rocks for insects, and exploring the many adventures that await in their imaginations. Our outdoor environment has a mix of playground equipment, vegetable/flower gardens that the children tend, all natural areas with sand and water, stumps and boulders, art and quiet areas and even a small stage for performances.
The children may enjoy weekly swimming at the West Side Swim Club and field trips to supplement our units. We also might take walking field trips to play miniature golf, have picnics at Odana Park or take a trip to Michael's for frozen custard. Come and join us for a fun filled summer experience!
---
2017 Summer program schedule:
Session 1: June 19 - July 7
Session 2: July 10 - July 28
Session 3: July 31 - Aug. 18
Currently enrolled children and new children planning to stay for the upcoming school year may be registered for any or all full-weeks during the summer. Due to the adjustment period, we do not enroll preschool aged children for just the summer. Because we find 5 days per week work best for the children, we do not offer part weeks. 
Tuition Rates for Summer 2017
| | | |
| --- | --- | --- |
| Program | Time | Weekly Rate |
| Toddler | 8:30 - 12:00 | $198 |
| Toddler | 8:30 - 3:00 | $297 |
| Toddler | 8:30 - 4:00 | $312 |
| Toddler | 8:30 - 5:00 | $344 |
|   |   |   |
| Preschool/Elementary | 8:15 - 12:15 | $161 |
| Preschool/Elementary | 8:15 - 3:00 | $250 |
| Preschool/Elementary | 8:15 - 4:00 | $275 |
| Preschool/Elementary | 8:15 - 5:00 | $302 |
| Preschool/Elementary | 8:15 - 6:00 | $327 |
|   |   |   |
| Before School | 7:00 - 8:15/8:30 | $35 |